so the family all ventured out for our biweekly library trip where we checked out some dvds. I headed first to the children's section because I wanted to get some of the baby einstein dvds for Lukas. I found two there and got both. During his fussy hungry post-outing fit, I popped in the Baby Beathoven one because Lukas loves music (always has, even in the womb I noticed a difference). Immediately, from the first moment that the little caterpillar comes on screen, he was transfixed by the tv. We thought it was a fluke, and since the dvd was skipping, we stopped it, cleaned the dvd and popped it back in. Again, as soon as he saw the caterpillar, he was enthralled. It was so cute and awesome. I can't wait to get the other dvd's to try :)


This is a photo from New Year's Eve when I finally had him in his cutey-patootey chicken outfit, immediately prior to his massive New Year's Eve stinky diaper. lol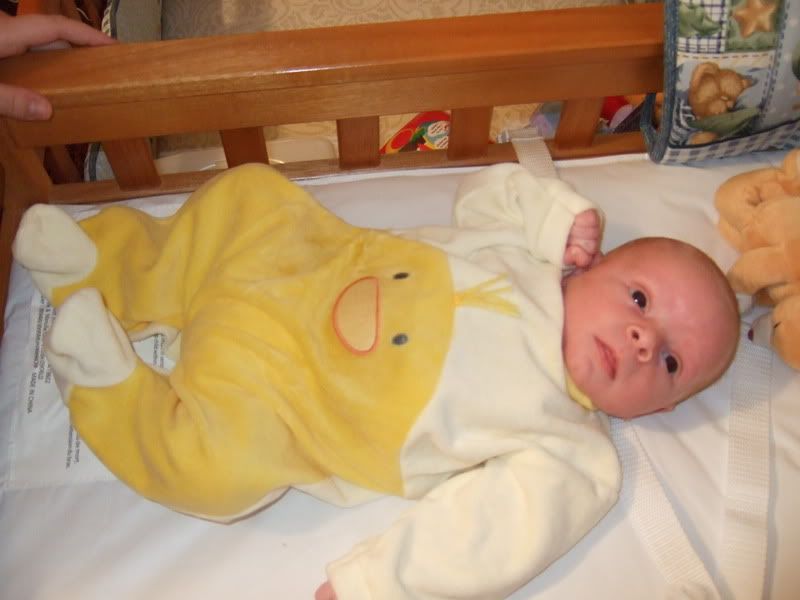 And this was his adorable sleeping pose for today. To bad we didn't get to see that much sleeping baby last night.