Jason was finally able to capture some pictures of Lukas smiling, something that we get to see everyday but never seem to have the camera ready for. Warning: These pictures have been known to induce laughter, coos, and a condition that's characterized by a melting and oozing of the heart :). Grandparents be warned!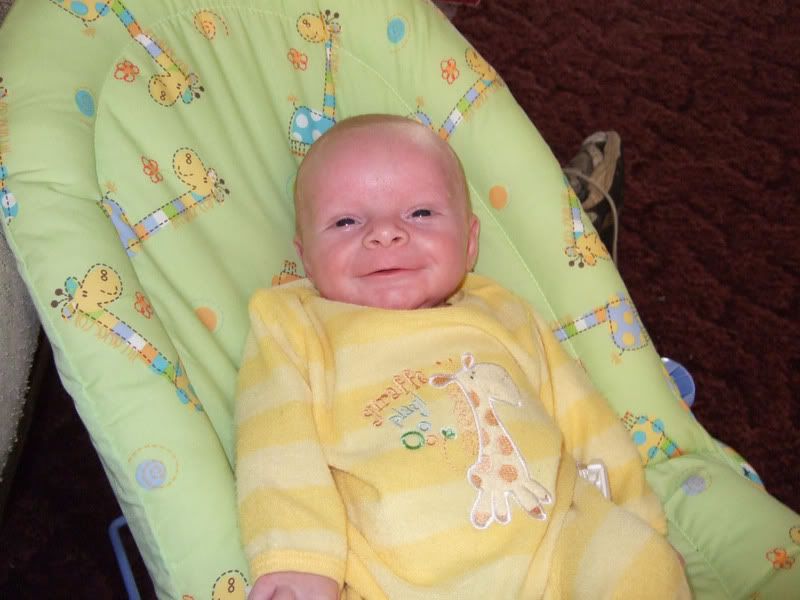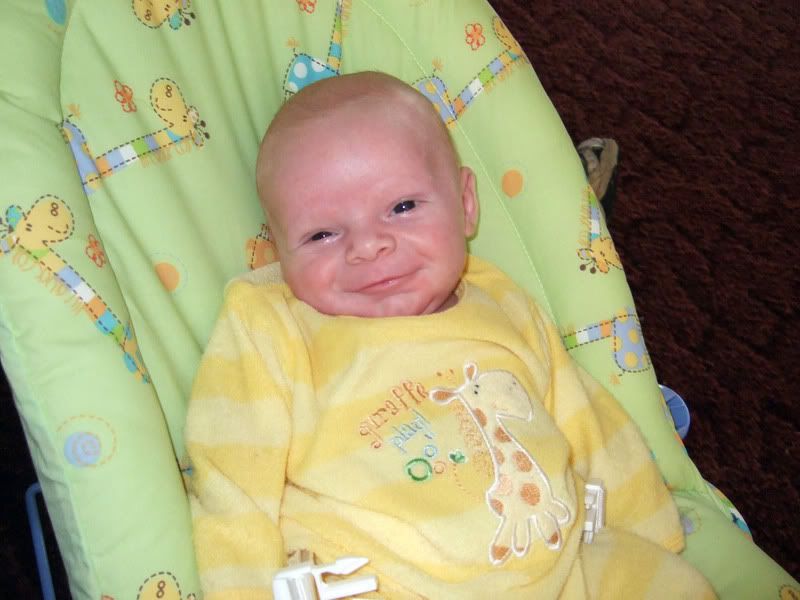 In other updates, he actually cried with real tears yesterday and it just about broke my heart.
Tags: baby, funny shit to make me laugh, happy family, lukas, pictures!