finally got to see a picture of my new nephew and he looks so much like his mother :). after seeing my two little ones looking so similar, it's odd to see a baby from my family that doesn't look like my lil babies. His mother, Shannon, is doing much better now and hopefully both will be out of the hospital soon. I think that
devvie's prayer request helped as well as everyone else that carried good thoughts and prayers to her. Want to see the chubby lil booger? Here he is, in all his cutey patootie glory.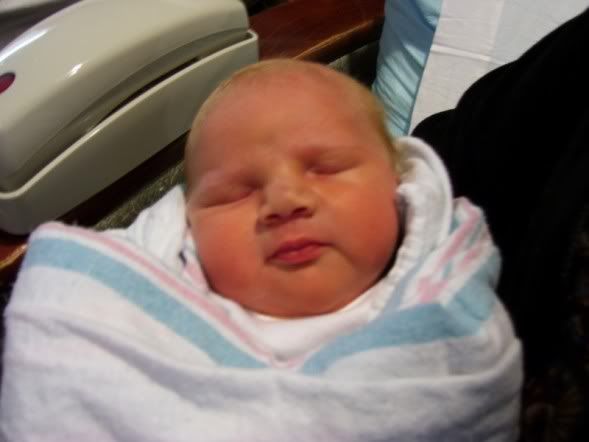 Hope to get to see him in person soon :).